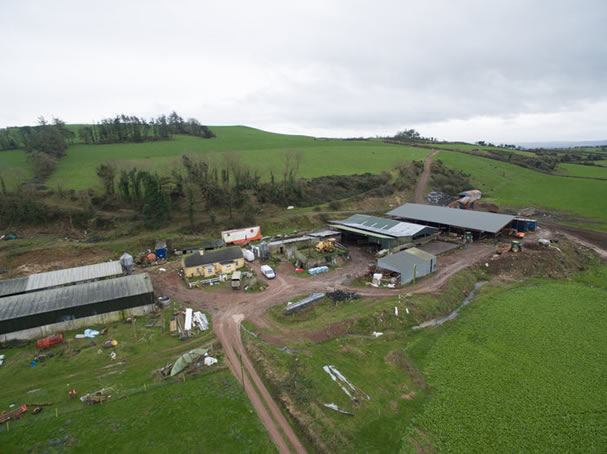 STATUS: SALE AGREED
Agricultural Land For Sale – 145.00 acres (58.68 hectares).
Residential Farm for Sale – by Private Treaty John Flynn Auctioneer, Charleville and Joint Agent – John Giltinane & Associates, Adare are bringing to the market this Prime Residential Dairy Farm comprising circa 145 acres of land, at Duxtown, Rathkeale, Co Limerick. Entitlements €18400.00
This farm land is set out in one large block, the land is south facing for the main, and can grow grass and be used for 10-11 months of the year. The land is good Quality land, fertile condition, and laid out in paddock system, with internal roadways for access. 20 Unit Dairymaster Milking parlour with diversion line and swing arm. Auto Feeding system. 2000 Gallon ( 10,000 Litre) Mueller Bulk Tank Shed with 100 Cubicles and 3 row Automatic Scrapers. Slurry store 80 x 30 x 6 ft deep- Open pit. Shed with 100 Cubicles with central feed passage and Slatted Tank 110 x 33 x 12 ft deep. Walled Silage Pit 100 x 80 ft with Slatted Effluent Tank 45 x 11.6′ x 6 ft deep. Beef Shed 26 x 10 ft deep, 3 Bays and 6 Bays straw calving area 24 Cubicles Shed and Tank 40 x 12.6′ x 10 Deep 6 Bays of Slats adjacent to the Milking Parlour 12.6ft x 6 deep x 6 bays Access to farm from 2 roads at either end of the property. Water Well and Mains.
FARM RESIDENCE; One storey residence – suitable for Farm Manager/Farm Labourer Accommodation includes; Hallway Open plan kitchen/living/dining room Bathroom with shower 1 Double bedroom PVC windows Oil Central heating and stove Gas hob /Electric Cooker
Viewing by Appointment Only John Flynn Auctioneer, Charleville 087-2547721 Joint Agent John Giltinane 061-605046/ 086-8574718